This article applies to the following CoolMaster products:
CoolMaster
CoolMasterPro 
CoolMasterNet
To keep the BMS (BACnet and Modbus) integration process the same for all connected systems, CoolMaster allows unifying all connected indoor units to one type of internal, normalized, virtual table, where each connected indoor unit is represented as a unified Virtual Address.
Each indoor unit is represented as a table of Modbus/BACnet related objects with corresponding register type. CoolMaster CoolMaster Settings UM Version 1.1 19 CoolMaster
To create the referenced table, scroll to the VA Auto row and tap Run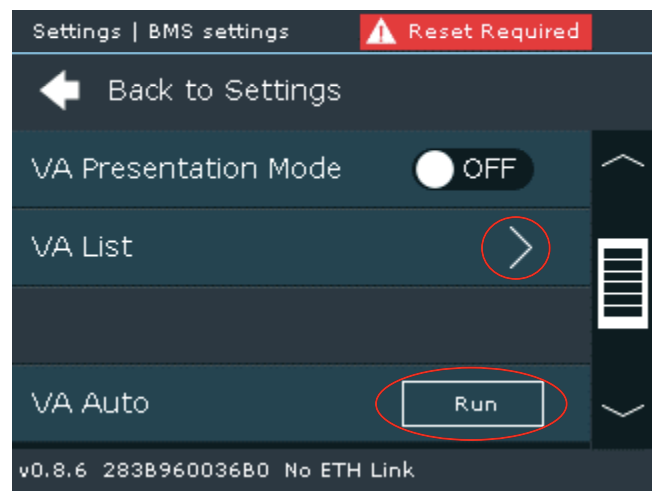 Note: It is particularly important to perform this action after verifying that all indoor units are connected and properly recognized. Otherwise, after adding a missing indoor unit to the network and running the VA Auto command again, all VA's would be overwritten, which may cause an incorrect integration process from the BMS side.
Note: a missing unit may be entered manually (without causing issues with the addresses) via the Coolautomation SW tool or with the help of Coolautomation tech support. After completing VA distribution, reset the device (Power Off). Select the VA List option to see the distributed VAs list by clicking > button. The following screen is displayed.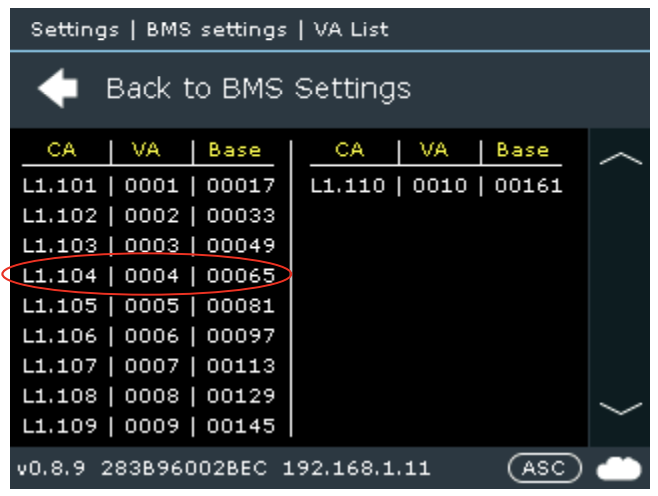 Each indoor unit (e.g., L1.104) is presented in the table with a corresponding VA Address (0004) and its Base register (00065).