This article applies to the following CoolMaster products:
CoolMaster
CoolMasterPro 
CoolMasterNet
Basic operational controls like Unit On/Off, Set Temperature, Fan speed and Unit mode can be performed from the main screen by selecting an indoor unit.
Select the desired indoor unit by tapping the ">" button to enter the unit and perform other control operations.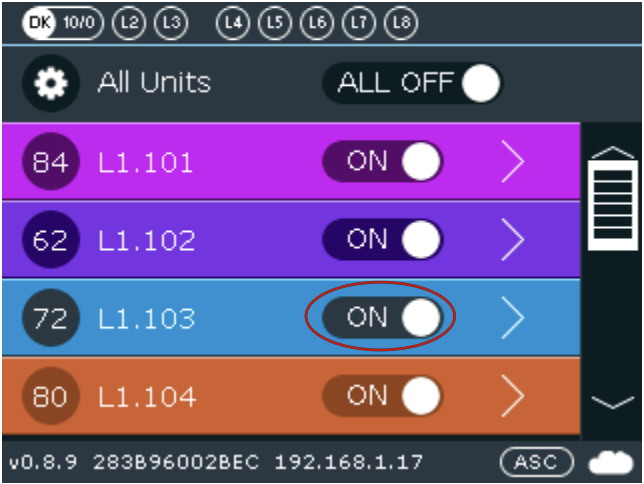 Tap the Temperature Limit Settings icon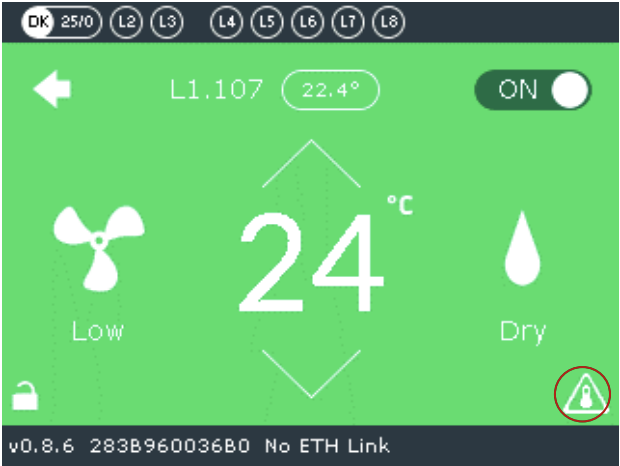 Note: The limits apply on all control interfaces (Wired Remote, BMS, Home Automation, Coolautomation Apps suite).
Select temperature limits for Cool (1) and Heat (2) separately.
Select Low and High limits and tap Apply (3).
Tapping "Apply to Lxxx" (4) applies the limits to all units connected to the Lxxx line.