This article applies to the following CoolMaster products:
CoolMaster
CoolMasterPro 
CoolMasterNet
Basic operational controls like Unit On/Off, Set Temperature, Fan speed and Unit mode can be performed from the main screen by selecting an indoor unit.
Select the desired indoor unit by tapping the ">" button to enter the unit and perform other control operations.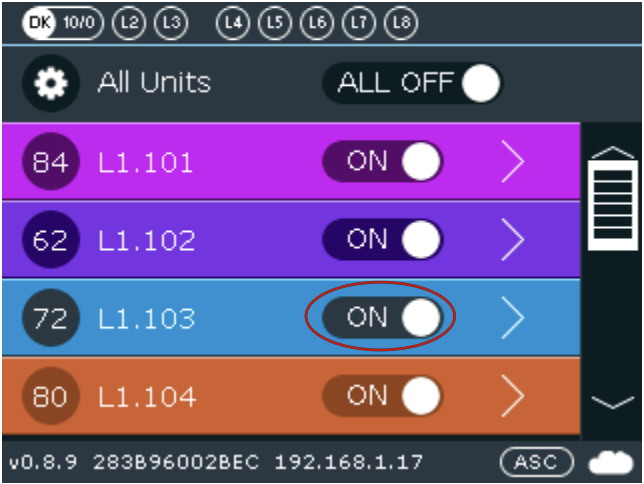 On the displayed screen you can change the following settings by tapping on the corresponding setting:
FAN SPEED (options: Low, Medium, High, Top, Auto)
Temperature Set Point (repeatedly tap the respective arrow to increase or decrease the temperature set point)
Room Temperature indication (reported by the VRF system)
Unit's mode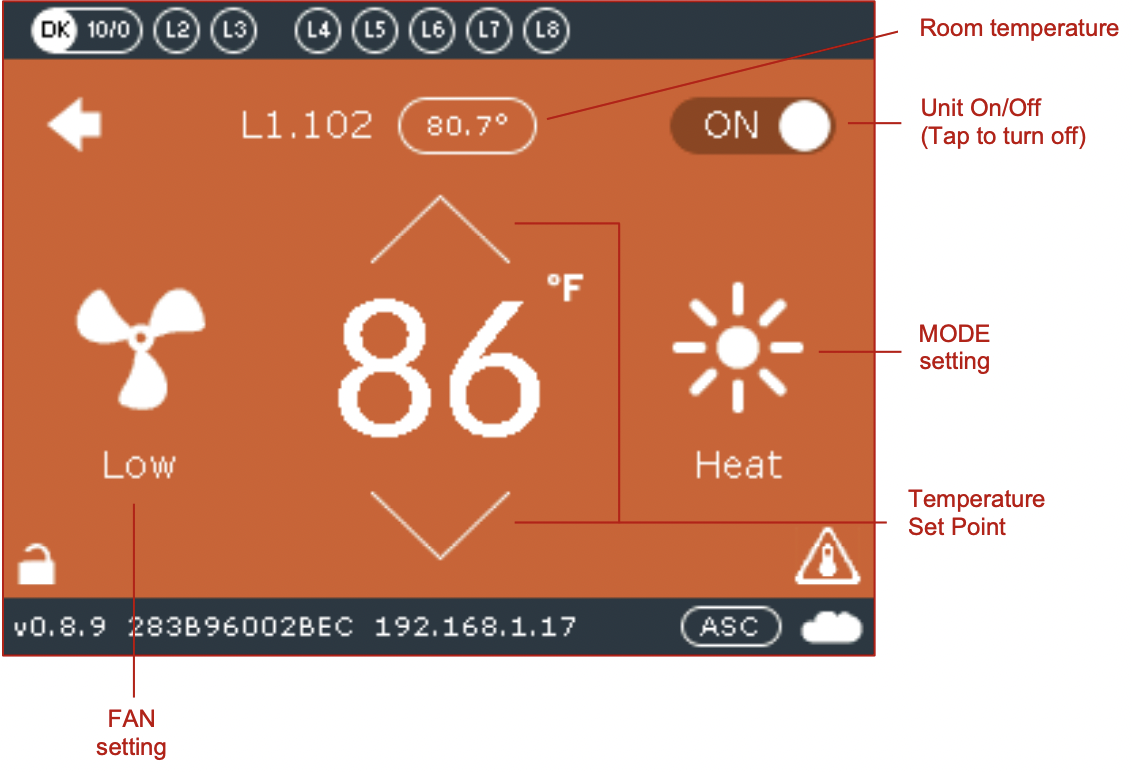 Tap the Mode setting to select unit mode (Cool, Heat, Dry, Fan, Auto).
Mode change can only be done for all connected indoor units. It is not available for each individual indoor unit.
Auto and Dry modes are available only in systems that support these modes.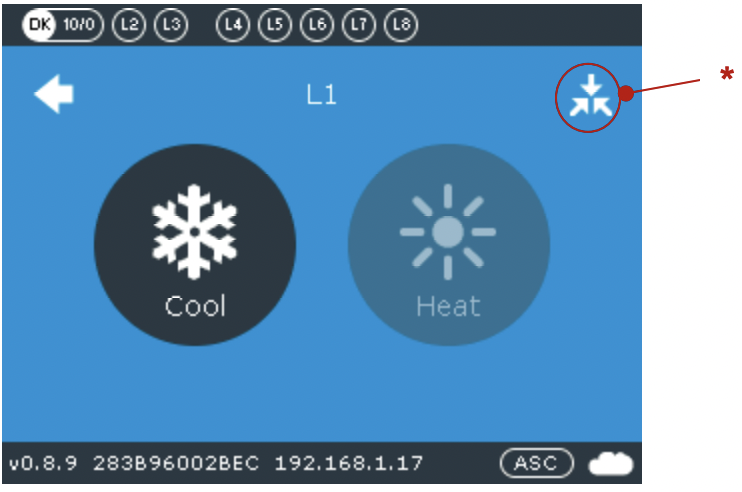 * This sign is displayed only on Master indoor unit, which is responsible for system Cool/Heat transition, available only on Daikin.
To view the Cool/Heat Master screen, tap on the above-referenced sign (*). The screen on the left is displayed.
To enable the Cool/Heat master, tap on screen center. The screen on the right is displayed. The Master feature is only available and required for Daikin only.

| | |
| --- | --- |
| | To change a Master unit, you must first turn Off the currently active Master unit. |